Sicilian Wine Dinner with Gaetana Jacono from Valle Dell'Acate
October 24, 2019 07:30 PM
Sicilian Wine Dinner
with Gaetana Jacono from Valle Dell'Acate
Thursday, October 24th @ 7:30pm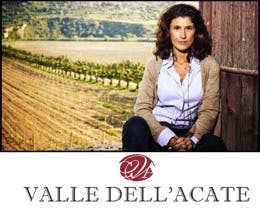 Join us as we welcome Gaetana Jacono from Valle Dell'Acate for our Sicilian Wine Dinner!
Gaetana will be joining us for an intimate sit-down dinner where we will taste 5 of their Valle dell'Acate wines which embody the natural beauty of the Bidini Domain.
Planted to mostly Frappato and Nero d'Avola, with also Grillo and Chardonnay, the earthy clay terrain sits between the Iblei mountains and the Mediterranean sea giving it its high quality and sunny wines.
Don't miss this unique opportunity to meet, greet & socialize alongside this world renowned winemaker all while enjoying a Family Style Dinner from our seasonal menu!
Plus the exclusive opportunity to take wines home at a special discounted rate.
Availability is limited so purchase yours today!
$95 per person
Purchase your tickets today!